YOU Are The Secret To Your Success!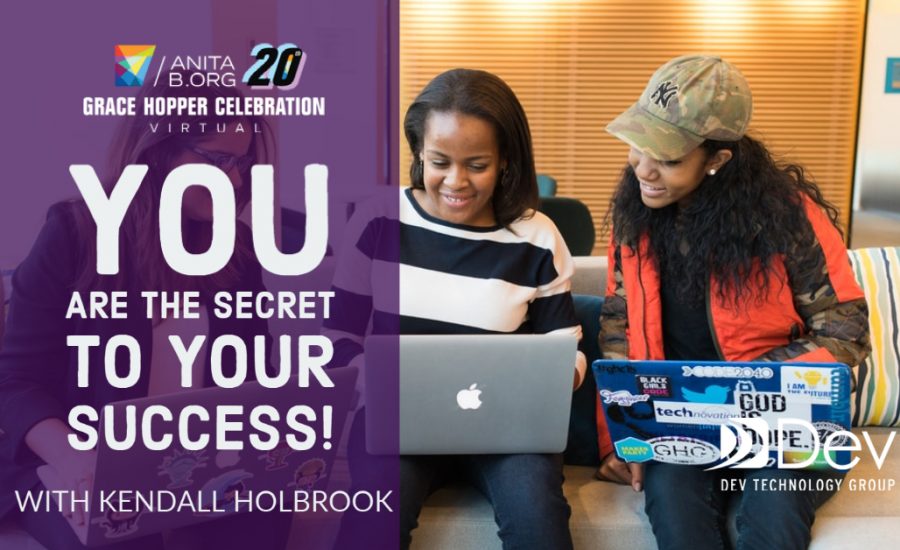 September 30, 2020

Kendall Holbrook
Navigating a career in IT can be a challenge as a woman, especially during uncertainty. On Friday October 2, I will be leading a discussion as part of the AnitaB.org Grace Hopper Celebration that will focus on how to take charge of your career, make the most of your current role, and pivot to get the experiences you need to move through your career journey and up the success ladder. If you are not able to join me for this event, here are my Top 5 areas every woman should focus on for career success.
Know Yourself – This area is focused on knowing yourself and how your skills and capabilities align to roles you are interested in within your industry. To be true to this area, you need to do an honest assessment of yourself. What are your strengths and weaknesses? How can you use your strengths to help you be successful in your career journey? Of your weaknesses, which are most important to shore up?
Be Prepared – Once you have done a self-assessment and aligned your strengths and acknowledged your weaknesses to the role(s) that interest you, it is time to get prepared. What are your training options to build additional strengths and overcome your most significant weaknesses? Are there "volunteer" jobs you can take advantage of to gain and test practical skills? Are you able to shadow individuals who might be performing one or more roles in which you are interested?
Build a Network – Despite which industry or role you are in, it always helps to have a network. In your industry are there associations that can help you build a network? Can you ask your existing contacts to introduce you to others doing the type of role you would like to do? Building a network is often is hard work, but a necessary step in most industries.
Develop Advocates – There are three main types of advocates in addition to your friends and colleagues you work with daily. Understand the difference between Mentors, Coaches, and Sponsors and how to leverage those relationships in your career journey. You engage with Mentors in longer term more formal relationships where you have one on one discussions with the intent of helping you navigate your career journey. You interact with Coaches in shorter term interactions focused in a targeted area (e.g. preparing to present at a conference, readiness for a specific role). Finally, Sponsors are another type of relationship, one where the Sponsor is advocating for you even when you are unaware that they are doing it. Sponsors are those individuals in your network who leverage their influence to put you in the spotlight.
Take a Seat at the Table – This saying was made famous by Sheryl Sandberg and it is very true. If an opportunity is presented to you, or if you just hear about an opportunity, put your hand high in the air. Women can learn how to feel confident volunteering for roles even if they do not check off 10 of 10 skills. Ask for what you want, let your network know what you want to do, etc. Stop the "imposter syndrome" and get comfortable with stretching yourself and recognizing your value and strengths.
Call to Action! I hope to meet you on Friday during my mentoring session, but if I am not able to meet you on Friday, go ahead and select three things you can do over the course of the next three months to advance your career journey. Be sure to include one thing you can start next week.
#TOGETHERWEBUILD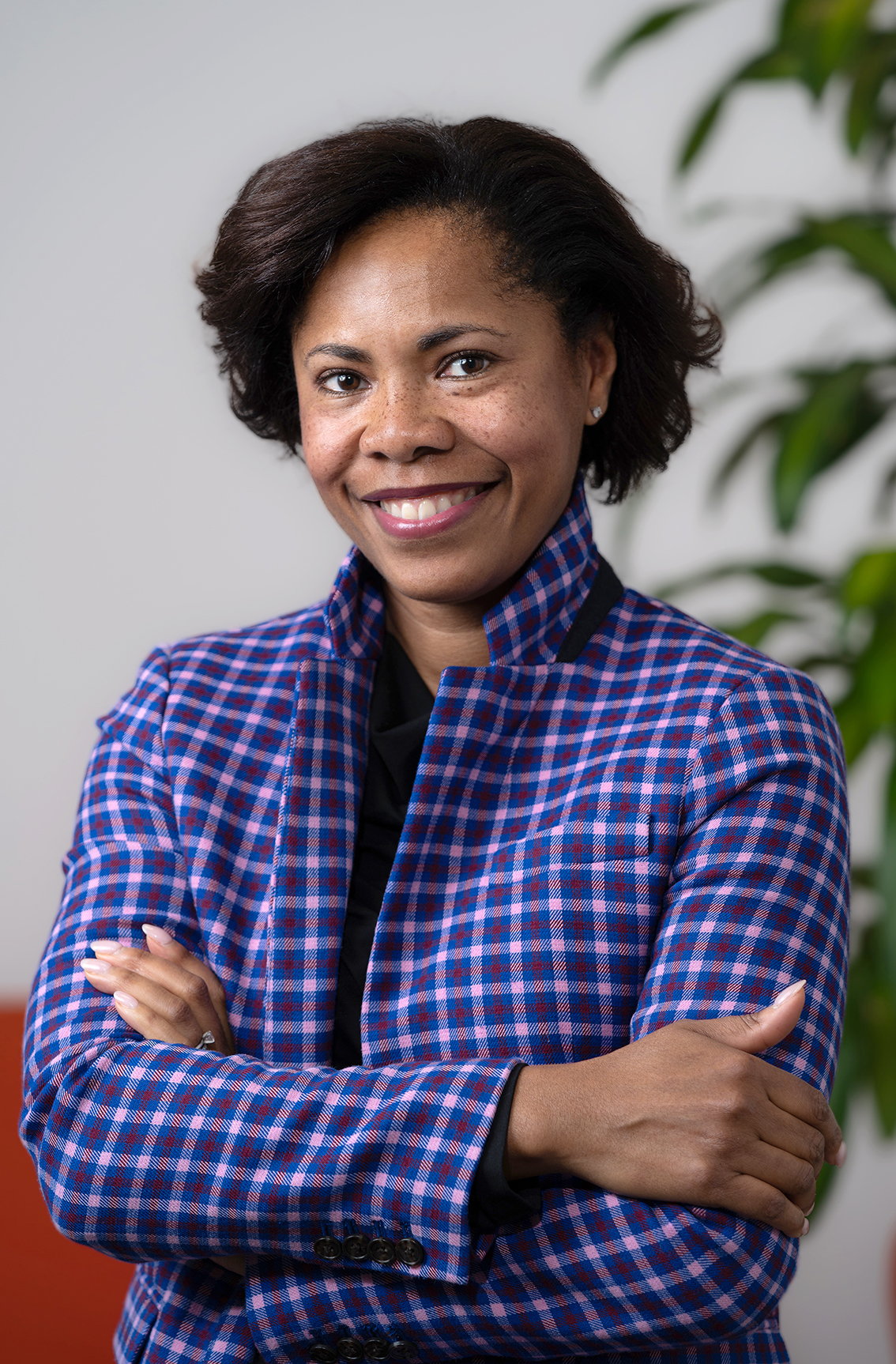 Kendall Holbrook
Chief Executive Officer
Dev Technology