Vision First
A Dev Technology Leader inspires people through vision and direction. They bring a people-first mindset and espouse our core values. A Dev Technology leader is always self-aware, accountable, and committed to our client's mission and our employees.
At Dev Technology, we pride ourselves on being not only a great place to work but also a place where everyone is welcomed and included. Through our diverse set of voices, each bringing a unique perspective, we derive strength and vision. We're empowered to learn, grow, and thrive. Our achievements are driven by the insights individual contributors bring to our team dynamic.
Susie Sylvester Duggal
Executive Chair and Co-founder
Sanjeev Duggal
Principal and Co-founder
Kendall Holbrook
Chief Executive Officer
John Mutarelli
President and Chief Financial Officer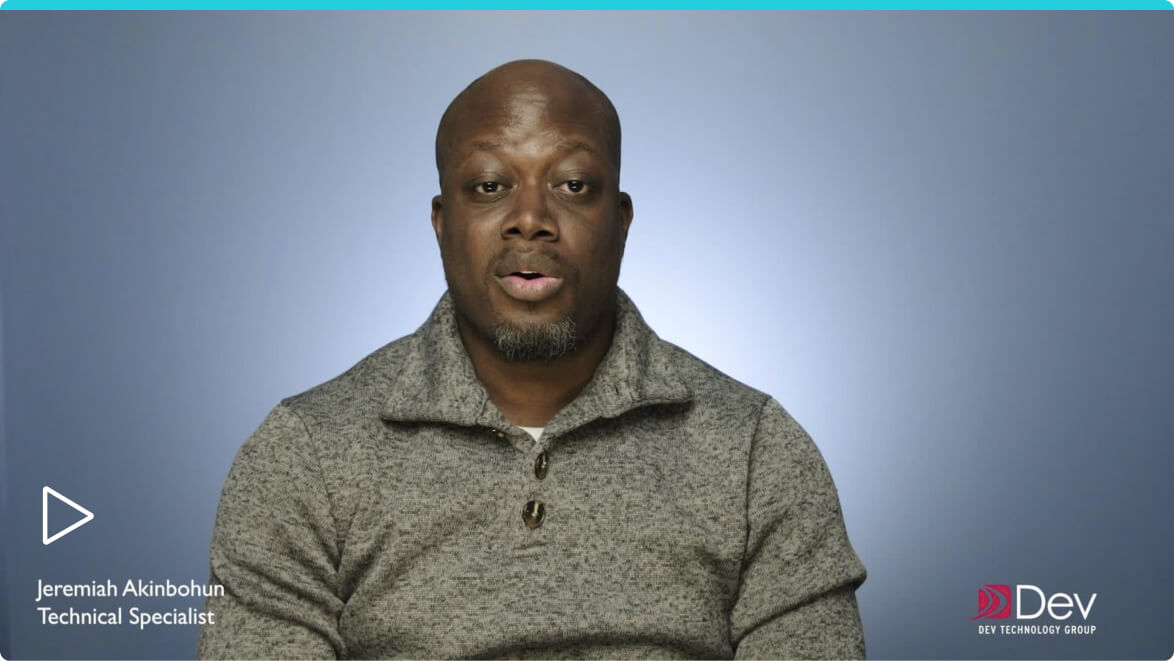 Ryan Madden
Chief Operating Officer
John Janek
Chief Technologist
Emma Antonios
Vice President, Human Resources
Lyndsey Hoe
Vice President of Business Development
Christi Porter
Senior Director, Talent Acquisition
Michelle Scheuerman
Vice President, Strategic Programs
Antonio Trinidade
Vice President
Becky Crane
Senior Director
It's fun coming to work every day to solve challenging problems with colleagues who you respect and consider friends.
Paige Jill
Senior Business Development Manager
Andrew Rosenberger
Senior Director, Low-Code/No-Code Platforms
Paige Jill
Senior Business Development Manager, Civil IT
Careers
View Our Full Job Listings & Apply Today
LEARN MORE