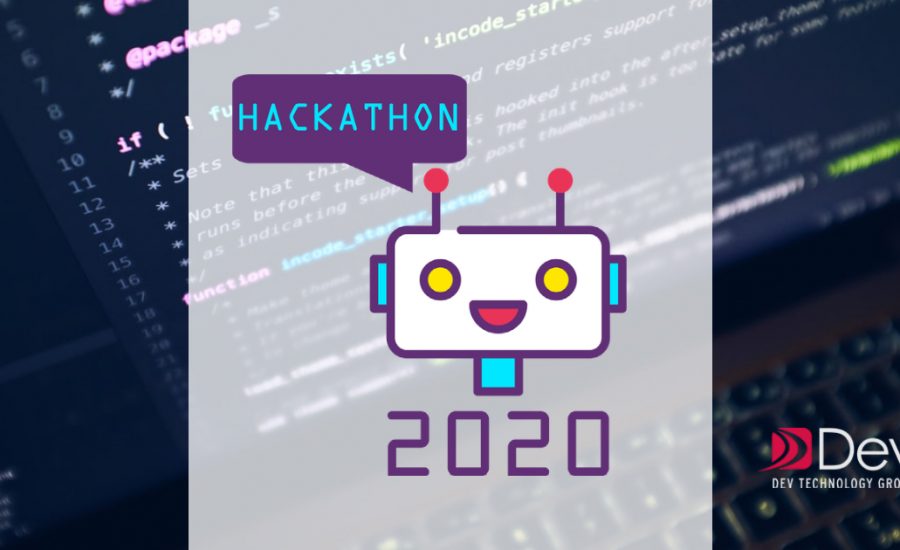 October 09, 2020

Jeremiah Akinbohun
Yesterday we announced that our annual hackathon will be kicking off on October 13, so today we wanted to explore what a hackathon really is, and how hackathons can benefit individuals, companies, and the community.
At its heart, a hackathon is a driver of innovation. It is an opportunity to help solve pressing business needs to improve company resiliency and to address social issues that affect the wider community. Hackathons are a chance for multidisciplinary teams to work together, in an agile way, to develop ideas and solutions in a collaborative, respectful, and risk free (read: fun) environment. As competitors (and possibly co-workers), a strong sense of the day to day integrity that lives within the organization or company carries through when you come together to be inspired.
Logistics wise, hackathons generally:
Are programming events, but they can also be idea-a-thons as well
Last 24-48 hours for an in person event. They can also be up to a week or more, with some extending for a year!
Are a great place to get free food, swag, and win prizes!
Have some sort of theme, such as solving a problem using a sponsoring company's tech or creating

a music player for the deaf

.
Hackathons have been used to create everything from the Facebook "like" button to apps that help others provide meals to the homeless. For a business, a hackathon provides many benefits:
For an internal event, engaging a wider amount of people at your company in a new technology.
For an event your company sponsors, it is a chance to test out your APIs and support up and coming talent from local high schools and universities to beyond. It is also a great way to recruit talent.
Increase community engagement through virtual events when physical events are not possible.
These events can be a time for those in your company, who may not be coders, to branch out, by enjoying inspiring lectures about tech and coding workshops, or to lend support in many different ways. In fact, if you are a developer who wants to create a theme song for an event, a PM who wants to be a coder for a day, or someone who wants to learn about a new language or methodology, these events can provide that chance.
Dev Technology has held hackathons in the past and continues that tradition today. The spirit of these events speak directly to our core values. Hackathons help us explore cutting-edge technology to support our clients, and allow our team members to improve their expertise in new areas. What makes us a truly a great company are the people. You see the passion and strong support of one another in our development and corporate teams (like our Fun Patrol!). Not only that, but our dedication to giving back. These hackathons are just another one of the ways that we come together to engage with another.
What does a hackathon mean to you? One of the most important aspects of this tech driven gathering is inclusion, and many hackathons seek to bring something for the beginner and expert alike. That can come in the form of the above mentioned lectures, workshops, and also event swag and prizes. This is an opportunity to share a new technology or process with your fellow students or co-workers, to solve a problem, or discover something you never knew that you needed to know. It is a chance to network with others and strengthen the bonds between business, government, and tech partners. You can help make a positive impact on those in need in your area and around the world while showing what you know and learning along the way.
However you choose to answer the question of "What is a Hackathon?", know that it brings something for your company and you. During these times when we find it difficult to connect it is critical to come together to inspire one another. As we seek to solve the needs of our business, we can do so while lifting up our neighbors and finding inspiration within ourselves.
Jeremiah Akinbohun
Application Developer
Dev Technology