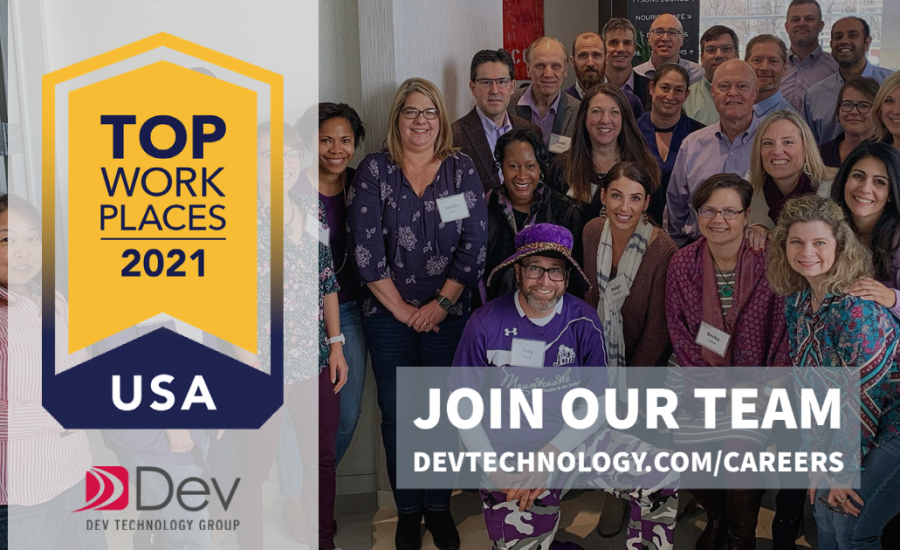 Jan 14, 2021

Karen Talley Mead
Dev Technology Selected as a Top Workplaces USA winner based on employee engagement survey results
The Top Workplaces USA program celebrates nationally recognized companies that make the world a better place to work together by prioritizing a people-centric culture and giving employees a voice. These awards are based entirely on employee engagement survey results. Dev Technology was selected as a winner based entirely on the information collected from employee feedback surveys regarding issues related to workplace culture.
"We are really excited for this national-level award," stated Kendall Holbrook, Chief Executive Officer. "We have been participating in the Top Workplaces DC program for the past seven years, and as our team grows outside of the Washington D.C. area, it is great to see that our employee-focused programs are on par with the top companies across the country. Our employees are amazing, so this award belongs to them for all of the hard work they do to not only make our clients successful, but also make Dev Technology a great place to work."
"Our success in this program is thanks to all of our employees," stated Emma Antonios. "They have kept our Dev Technology culture alive and well, even in a remote environment. Dev Technology is a great place to work because of everything our team members do for our clients, for each other, and for the communities we serve."
The full list of Top Workplaces USA winners can be found on the Top Workplaces website. View Dev Technology's award here.
Dev Technology is hiring; view and apply for jobs.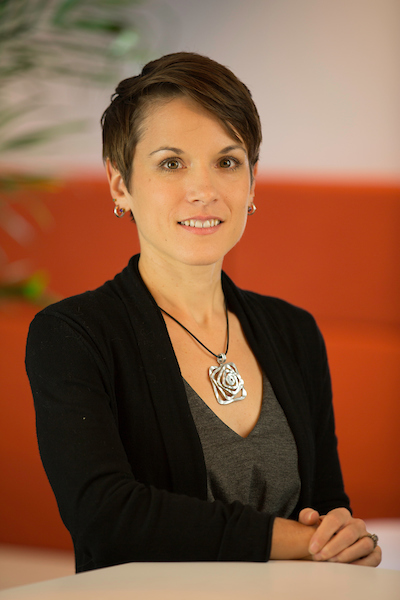 Karen Talley Mead
Former Senior Marketing Manager
Dev Technology