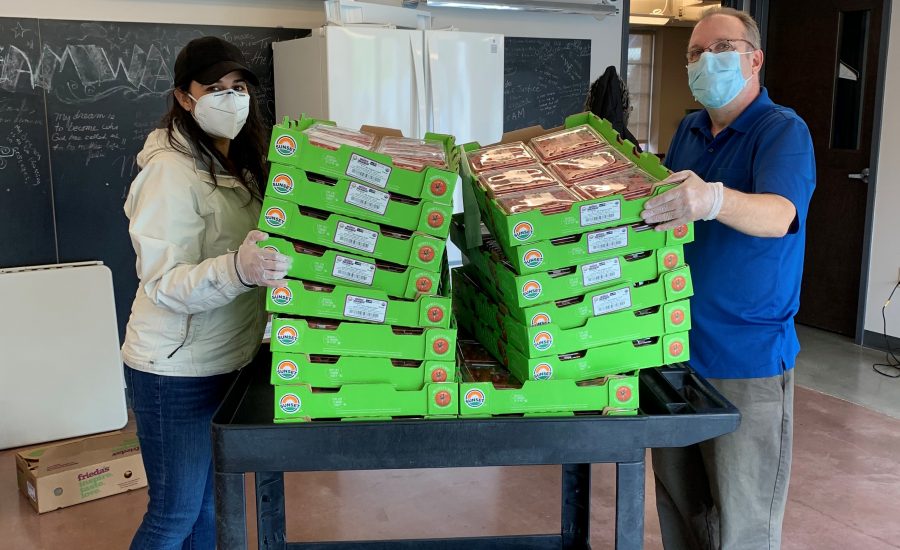 April 23, 2020

Monica Evans
Ways to Support your Community during the COVID-19 Pandemic
Supporting our community has always been of great importance to Dev Technology, and many of our local charitable organizations are facing an increased demand right now. So, we have been making it a priority to share ways to get involved internally with our employees, and externally through our social media. Many of these organizations have specific and changing needs right now. We put together the following list to give you some ideas on ways to help. Be sure to check an organization's website to understand their greatest needs, and please call or confirm before showing up in person for volunteer efforts.
Cornerstones: Cornerstones is working to continue critical support services for the community safely amid these uncertain times—with many families in our community requiring additional support. Help Cornerstones by donating cash, grocery store gift cards, toiletries, cleaning products, and food pantry items. Donate today.
After School All-Stars DC: After-School All-Stars, Washington DC is working hard to support our community during this difficult time. They are digitally disseminating e-vouchers for meal assistance to the hundreds of families they serve in DC and will be providing digital after-school programs to any ASAS DC student available to participate. Donate today.   
Homestretch: Our friends over at Homestretch are assisting families in need by donating grocery store gift cards, diapers, and toilet tissue. If you can help with any of these items, contact Nan Monday at nmonday@homestretchva.org or visit the Homestretch Amazon Wish List to purchase and ship directly.
SOME: SOME has been fighting homelessness, hunger, and poverty in Washington, D.C. for 50 years. During this time, they remain dedicated to ensuring that DC's most vulnerable residents receive the care and services they need. You can help by joining their 100 Mile Challenge and pledging $1 for every mile run or walked during the quarantine. Help #outRUN this #together. Pledge now.
Covenant House NJ: Covenant House New Jersey has provided uninterrupted support for the local youth throughout the pandemic. They are currently housing ~164 people in their shelters with most residents not able to work due to recent business closures. You can help to save young people who are in crisis, from homelessness, human trafficking and hopelessness. Donate today. 
Covenant House DC: The Covenant House DC staff have been creative in responding to housing, hygiene, food and counseling from the beginning of this crisis. You can help to continue the critical services they provide youth in need by donating today. $50 will provide cleaning and washing supplies for Covenant House facilities; $500 will provide meals for youth in emergency housing; $10,000 will provide 30 Tablets ($335 each) to mitigate learning loss during this time. Donate today.
FACETS: FACETS remains dedicated to our neighbors who suffer the effects of homelessness, poverty, and hunger in Fairfax County and has not stopped their service to highly vulnerable people across their programs. During this uncertain time, the children, families and individuals they serve are more dependent than ever for food, shelter and other essential services. Make a financial contribution that will help cover unexpected costs of the extra measures that are currently being taken, or donate items like non-perishable food, cleaning supplies, or gift cards. Click here for all the ways to help.
The Lamb Center: The Lamb Center is a daytime drop-in shelter for individuals experiencing homelessness in Fairfax, Virginia. To continue their work of providing essential care to those in need, please consider making a financial contribution to help cover unexpected costs during this time, or, donate urgently needed supplies like wipes and hand sanitizer. Donate today. 
The Lorton Community Action Center: LCAC supplies a pantry service for local residents. They are in most need of the following food donations: rice, beans, canned tomatoes, peanut butter, jelly, canned tuna/chicken, boxed mac & cheese, cereal or oatmeal. You can also help through a financial gift to purchase food or meet financial assistance needs for families and seniors impacted at this time. Donate today at or buy directly on their Amazon wish list.
Northern Virginia Family Services: NVFS is working hard to protect those most adversely affected during this crisis and time of increased unemployment. You can help support the provision of food, medication, and cleaning supplies by donating food, goods, grocery gift cards, or funds. The most needed items are diapers, shelf-stable canned goods, household cleaning supplies, and antibacterial soap. Donate today or purchase items through their Amazon Wish List.
Ronald McDonald House: Help support the families being cared for at the local Ronald McDonald House by making a donation online or via drop-off. Gifts support meal purchases and everyday needs for resident families. Drop off at their Falls Church, VA location or donate online.
The DC Dream Center: The DC Dream Center has re-purposed their support services, and they are serving over 250 free meals each day, as well as giving out free non-perishable food and hygiene items. They have served well over 7,000 meals since March 16. If you know of anyone who is in need of food or hygiene items you can send the to the DC Dream Center. They are open from 12-3 p.m. every day of the week. Donate today to support these efforts.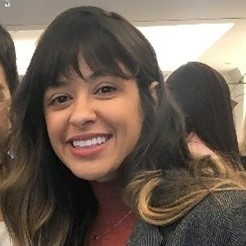 Monica Evans
IDIQ Operations Lead
Dev Technology