Kendall Holbrook Selected As Finalist For Executive Of The Year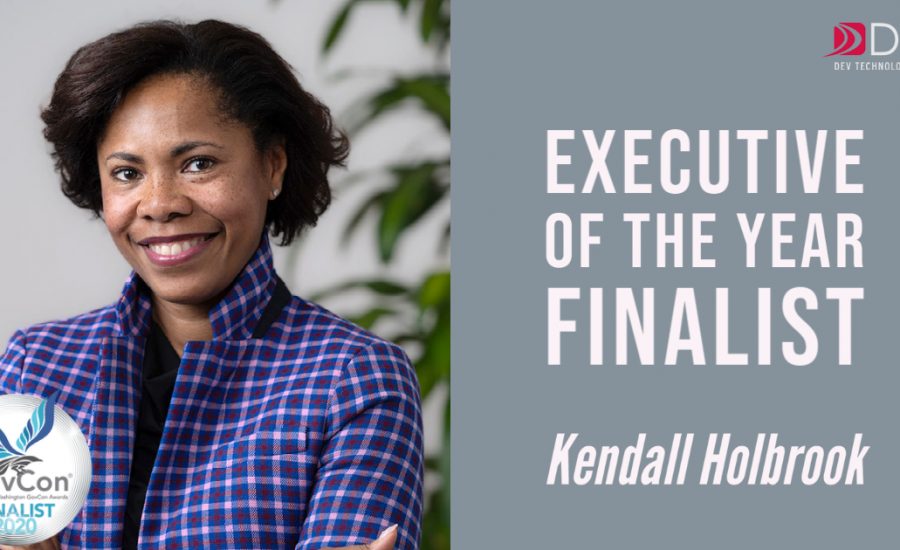 October 01, 2020

Karen Talley Mead
Kendall Holbrook, Chief Executive Officer of Dev Technology Group, Inc. (Dev Technology), has been selected as a finalist for Executive of the Year for the 18th Annual Greater Washington Government Contractor Awards™. These awards are presented by the Northern Virginia Chamber of Commerce and the Professional Services Council (PSC) to honor the leaders of the government contracting community who have made outstanding contributions to their company, the community, and the government contracting industry during the past year. A panel of industry and government professionals selected finalists and winners from a large pool of nominees.
"I am honored to be selected as a finalist for the 2020 GovCon Executive of the Year Award," stated Holbrook. "This recognition is not just an acknowledgement of me, but of our great company and all of our team members. Their dedication and commitment to our clients and our greater community is what inspires me every day and makes it possible for me to do my job."
Before joining Dev Technology, Holbrook spent 14 years working at a large IT integrator performing a range of roles including system engineer, project manager, client marketing executive, client sales executive, and strategy analyst. She then moved to Dev Technology as the Vice President of Business Development, which she held for eight years before being appointed CEO of Dev Technology on January 1, 2018.
Susie Sylvester, Dev Technology Executive Chair and Co-founder described Holbrook's impact on the company, "Kendall became CEO of Dev Technology nearly three years ago. Since her tenure started in 2010, the Dev Technology Team has benefitted from her broad talent and experience, but most importantly, she embodies the core values of the company. When we sought a new CEO, she was the perfect leader to lead Dev Technology into its next phase as an emerging large business while continuing our long tradition of stellar client support, technical innovation, and being a hands-on workplace culture champion. I am proud of her accomplishments as she leads our team to higher levels of success."
Holbrook is an active mentor inside Dev Technology and within the Government IT Community with a specific focus on mentoring women. She also serves as a mentor to high school students through multiple programs in Fairfax County, Virginia. Additionally, Holbrook has owned a children's bookstore, partnered with her teenage daughter on a skincare business, and volunteered as a lacrosse coach for middle school girls. Holbrook is active in her community, serving as Chair of the Advisory Board for the non-profit, After-School All-Stars, Washington, D.C, and she is a member of Delta Sigma Theta Sorority, Inc. Holbrook holds a B.S. in Computer Science from the School of Engineering and Applied Sciences, University of Virginia, an MBA from the Robert H. Smith School of Business, University of Maryland, and she is a certified Project Management Professional.
Winners will be selected in three revenue categories and will be announced at The Greater Washington Government Contractor Awards™ Show on November 4, 2020. The full list of finalists and information on the awards show can be found at https://novachamber.org/govcon-awards. Follow the conversation on Twitter through @NovaChamber and @PSCSpeaks and hashtags #GovCon2020 #GovConAwards #GovConAwards2020.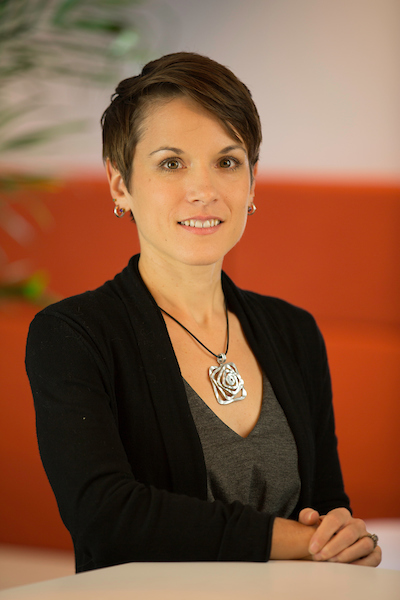 Karen Talley Mead
Former Senior Marketing Manager
Dev Technology