Inspiration From Real Life: Darlene Pagé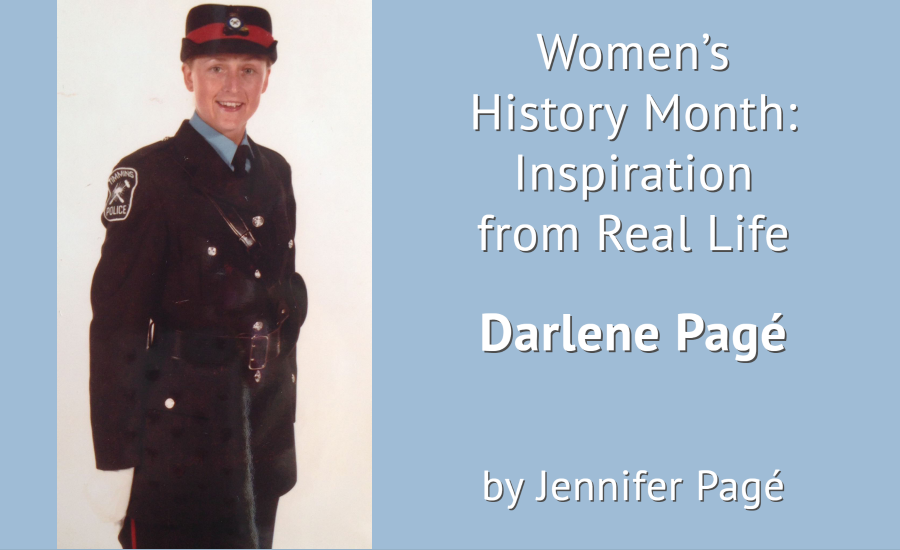 Mar 15, 2022

Jennifer Pagé
All month long, we've been featuring some of the amazing women who work here at Dev Technology. To finish our Women's History Month features, we're doing a spotlight on an important woman in the life of our Senior Proposal Manager, Jennifer Pagé. Jennifer's mother was the first female Police Officer with the Ontario Timmins Police Service (TPS) and inspired Jennifer in many ways. Jennifer is sharing her mother's story for Women's History Month as a way to honor her mother's determination and grace.
My mother Constable (CST.) Darlene Pagé started her policing career with the Ontario Timmins Police Service in 1980. She was 24 years of age at the time and the mother of two young children, my brother Jeff and myself.  At a very young age, my mother left her two children in the care of our father and set off to pursue her career in policing. She attended police academy at the Ontario Police College (OPC) in Alymer, Ontario where she graduated with a degree in Law Enforcement. Following graduation, my mother carried the distinction of being the first female police officer to become a member of the Timmins Police Service. She was, for all intents and purposes, a pioneer in her field.
My mother faced a great deal of adversity and challenges trying to fit in during her 18-year career in an environment dominated by male police officers. She regularly had to prove herself and strived to earn the respect of her male colleagues; she wanted to feel accepted as an "equal" among her male peers. In the early days of her career and throughout, it wasn't uncommon for her to face gender discrimination and harassment in the workplace. At 5'6 and 124lbs, my mother wasn't exactly what you would call an intimidating figure.
However, she was breaking barriers and slowly shifting perceptions. She understood she possessed something powerful to contribute to police work. She stopped being afraid of being "the girl" and refrained from trying to blend in as one of the guys. One example of her trying to be accepted as equal was the dress code. Back then, police uniforms were not available in women's sizes. Therefore, she had to order her uniform in a men's extra-small and have it professionally tailored to fit her small frame. She also worked hard, but not to prove herself to everyone else; rather because she was proud of her skills and abilities. She spoke up and allowed her voice to be heard instead of keeping silent and trying not to draw unwanted attention. Every day, she brought her best to her professional performance. Not to try and get ahead, but because it was the right thing to do. It was the type of person she was.
To her credit, my mother persevered and proved through hard work and performance that she belonged in policing. She eventually gained the respect of not only her peers, but each person who had the privilege of meeting her. In 1999, at age 42, my mother lost her battle to brain cancer. To pay tribute, the city of Timmins, as well as the entire Northern Ontario law enforcement community, came together with a funeral procession, full police escort, and bagpipes demonstrating their honor, unity, and brotherhood. Hanging in the front lobby of the Timmins Police station is a picture of my mother along with a plaque commemorating and honoring her as the first female police officer for the city of Timmins.
As I look back at my mother's career in policing, I feel nothing but pride and joy. I admire her bravery, courage, and strength to break down social barriers during a time when workplace inequality and gender discrimination was the 'norm'. My mother taught me to always believe in myself and to face any challenge with determination and grace. She was truly an amazing woman, and I am pleased to be able to share her story and honor her memory.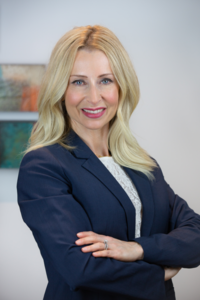 Jennifer Pagé
Senior Proposal Manager
Dev Technology