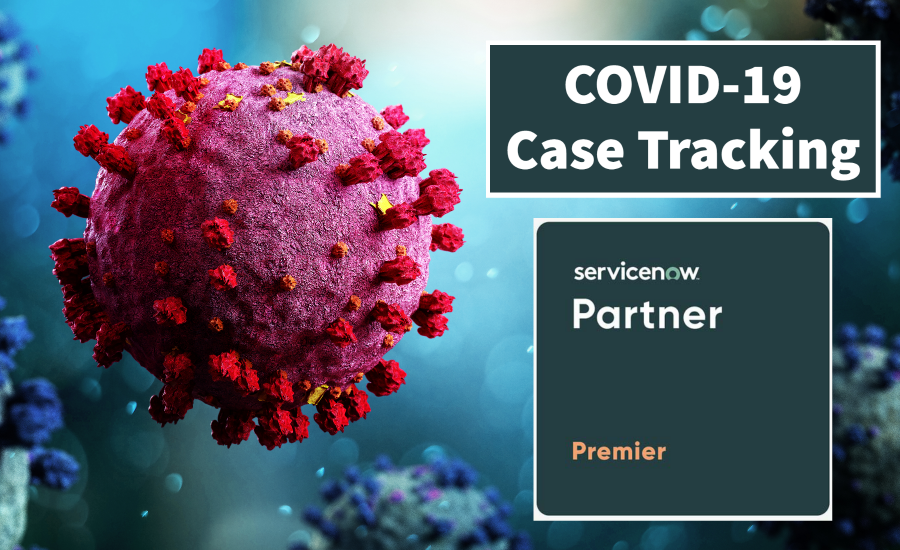 Apr 15, 2022

Dev Technology Group
Dev Technology has used ServiceNow in many ways to help our clients solve their problems. As a low-code/no-code solution, it can also provide a fast way for us to deploy a solution effectively. One such example of this is our solution to enable a federal law enforcement client to track COVID-19 cases within the department, and alert individuals who may have been exposed.
To ensure that the department could operate with employee health in mind, they needed to reduce the spread of COVID-19 by tracing its infection path. As a subcontractor, Dev Technology developed a solution using ServiceNow to address this need. Our solution provides process automation and easy and secure access to data.
When designing our solution, we worked to understand contact tracing best practices and how those could be translated into an automated solution. We worked with the department to determine that information gathered within the system needed to include time of symptom development, length of time at and away from facilities, where people had been within the facilities, and more. We also evaluated security, as this health IT solution includes personally identifiable information.
Dev Technology quickly designed and developed additional functionality based on the 'Employee Self Report' application including a custom portal to tailor the needs of the client.  We built custom integrations with other applications to securely transfer information between ServiceNow and systems that were geared towards testing / test results.  A dashboard was created to provide reporting trends without providing any personally identifiable information.
We developed a calculation that uses the user inputs regarding time of symptom onset and potential locations within the department's facilities to output a recommendation for exposed contacts and next steps to control the spread.  Next steps include notification to facility maintenance personnel for the specific location with target areas to deep clean for virus control.
We further enhanced the application so that each (separate) component within the department could set the parameters around what constituted the need for follow-up by the contact tracers and notifications to the facilities group for each location.  Our solution enables them to alert individuals and allow contact trackers to follow up with persons who may have been exposed to COVID-19.
Our solution also uses the personally identifiable information security measures in place throughout the department's ServiceNow implementation, and through Access Control Rules we secured the records so only properly trained administrators and contact tracers dealing with the specific area can see the records. This ensures that there is no potential for mishandling via email reporting, paper reporting, etc.